A virtual data room – is a business tool for secure storing and sharing corporate documents. It streamlines the exchange of information accelerating deals and improving communication between parties. It is a vital instrument that ensures successful deals and fruitful interaction between sides.
To help you make the right decision, we've studied technical details about each provider, and the features of their software. We went through hundreds of genuine customer reviews to read the true opinions about vendors and find out about their flaws. We paid special attention to the quality of customer service because that's one of the most important qualities of data room providers. The software becomes a cornerstone of every deal. Thus, customers should always have access to the support team if something goes wrong. Knowing all this information, we've created unbiased and detailed reviews you can find on this website. We hope they will help you to pick the solution that fits you the best, not wasting time and efforts on searching for the information.

Virtual Data Room software for your business

As we have already mentioned, it is important to choose the provider that truly fits your requirements. Otherwise, the software might be useless for your business. The most common issue customers face is that the data room doesn't support certain licenses. Usually, this situation happens to life science and legal companies since these industries require special licenses for documents.

Thus, if your business operates in the field that has certain unique requirements, that's the first thing you should consider choosing a provider. In our reviews, we always note if a particular vendor is not suited for specific industries to make it easier for you to throw away options that don't satisfy your needs.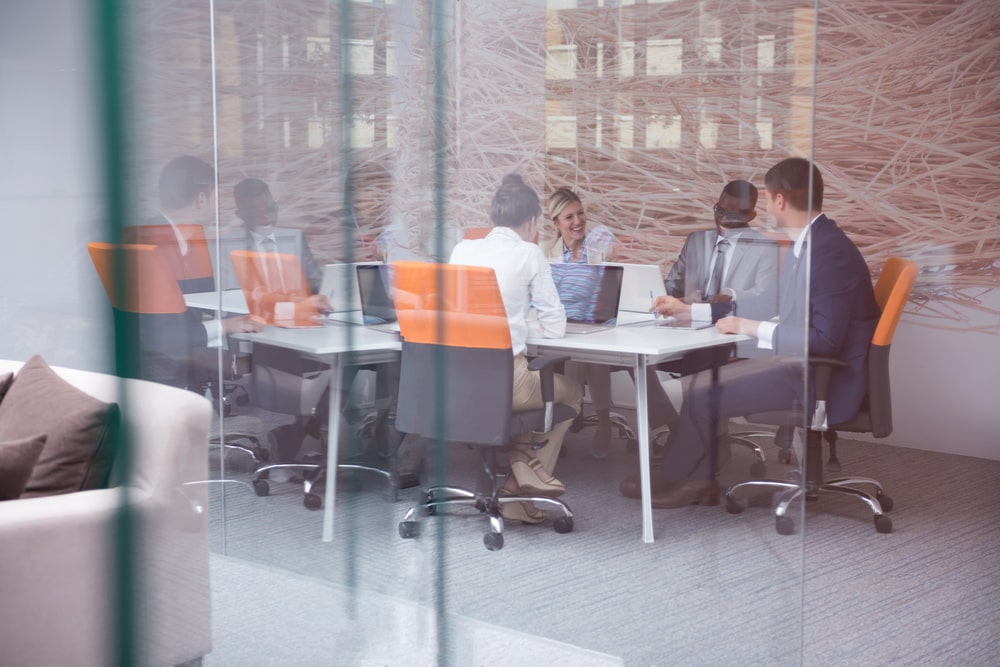 Also, choosing a secure data room, you should know what do you want to get from this service. Listing your requirements will help you pick the solution quicker since you know what you need. Some vendors have unique features and some lack of standard functions. So you should understand what tools do data room services have in general, and then determine which ones you need.

Such an approach will not just simplify the search, but help you save the money as well. If you understand that you need only basic features, you can get a cheaper solution so that you don't overpay for the functions you will never use anyway.

Once you pick the suitable provider and implement the software in your workflow, you will notice the improvements instantly. When the business uses a fitting virtual data room, all the corporate documents are in order and can be easily accessed by authorized users. The participants of the deal don't feel restricted or confused by the software, and the deal does smoothly and quickly.

That's why it is crucial to invest some time in choosing the right service. And our detailed reviews will, for sure help you with this task.

Follow our tips for choosing your VDR provider

Even those who proudly stand among the best virtual data room providers have their flaws. Of course, they might seem insignificant for those who focus on other features. But for some business owners, even the seemingly small disadvantage might be an awful drawback. So here is a quick guideline that will help you to differ the good from the bad.


Consider the history

While you might think that it doesn't matter how a certain provider was created, in reality, its origins impact the final product a lot. There are basically two types of vendors – those created decades ago and young ones.

Older vendors, thanks to the vast experience, know what businesses, and especially large corporations, need. They usually focus on cumbersome deals creating software that can handle very large volumes of information and processes with multiple participants. Among customers of such providers, you will find many huge brands known around the world. Of course, the prices of old vendors are rather high due to the sophisticated software. However, mostly, their data rooms are not very customizable.

Young providers usually offer tailored solutions that can adapt to the needs of the business. They are much more flexible and often pack their data rooms with all the features you can imagine. Although some users might feel overwhelmed. But mostly such vendors make their interfaces very straightforward. When it comes to prices, they vary, but mostly these providers offer cheaper services than old ones.


Check if your industry is covered

Not every VDR provider has all the needed licenses to satisfy the requirements of specific industries. For example, often life science companies have to look for a suitable provider for much longer than firms from other industries because of the license. Therefore, if you know that your business has to work with unusual documents, check if the provider can deliver you the required solution.


Check if the needed deals are covered

Some providers focus solely on mergers and acquisitions and due diligence. It doesn't mean that it's forbidden to hold other kinds of deals here. But you will most likely feel rather restricted because in such data rooms you won't have many features. Online data room providers that offer solutions only for M&A and due diligence don't overload their software with tools that are unnecessary for these business processes.


See if your language is supported

If you live not in an English-speaking country, you want to check if the provider supports your language. It is important for the efficient search among documents uploaded to the data room and for the optical recognition of PDF files. If your language is not supported, you will struggle to work with your corporate files.


Read the reviews

Never trust the testimonials mentioned on the provider's website. They might be genuine, but they highlight only the positive sides. And what about the flaws? You have to know everything about the vendor you're going to choose. That's why you should look for genuine testimonials elsewhere. You can find them on dedicated websites, forums, and social media.

Or you can just read our reviews on this site. We've studied every detail about each provider for you, found every testimonial possible, and even asked our fellow business owners for their opinions. As a result, we've created detailed and unbiased reviews that cover both the pros and cons of each vendor.


Reach out for a free demo
Some vendors offer a free trial, and if your candidate does as well – take advantage of it and try the software before paying for it. And if there is no free trial, look for a free demo. It will give you at least some sense of the service. You will be able to see the interface and all the functions.

Make sure the customer service is on point

It is extremely important to have 24/7 access to the support team when you go through a cumbersome deal. Therefore, read reviews to find out if you will be able to get help at any moment. Also, check if the provider offers live training and a dedicated project manager.